All the comfort you need for a well-deserved and enjoyable holiday.
Contact us on (+33) (0)6 23 70 18 82 if you cannot find a booking date that suits you we will be able to collectively find a solution to any problems you may have.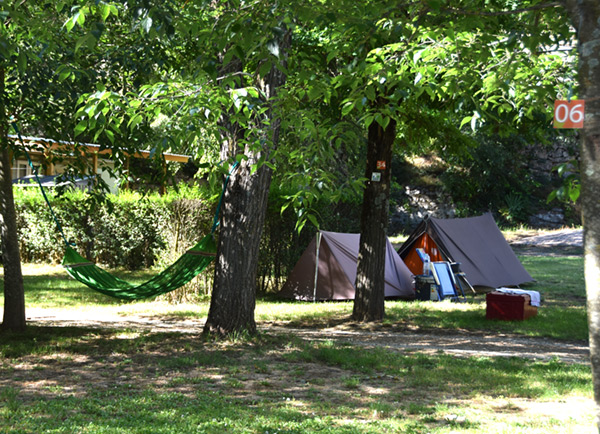 Protected locations in the very heart of nature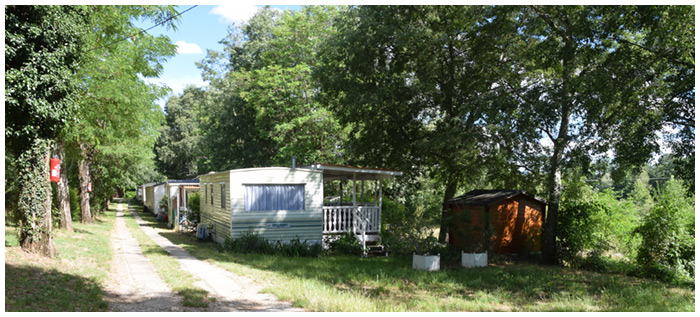 All housed in a green setting, our 37 camping pitches as well as our 6 rentals (3 chalets and 3 mobile homes) guarantee you a good for value holiday, in a structure that has a human and friendly feel to it – practically like feet in the water.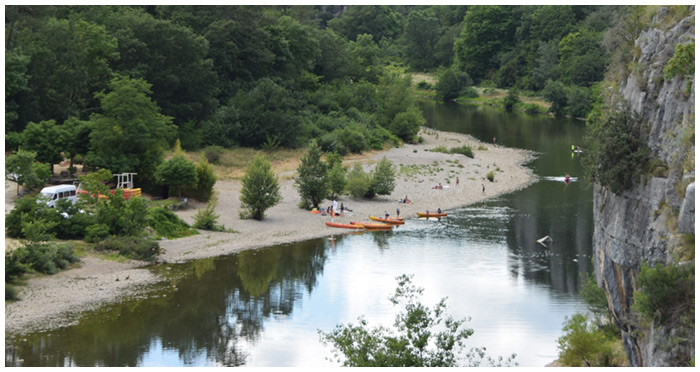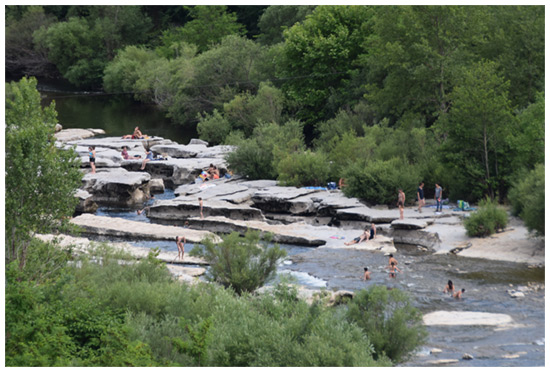 You will be able to fully enjoy the heat without feeling overwhelmed from it, thanks to being located by an exceptional, shady location surrounded by trees, as well as being less than 100 meters from the Chassezac river and its small, pleasant beach. It is the ideal place for enjoyable holidays in the sun surrounded by family, friends or simply as a couple.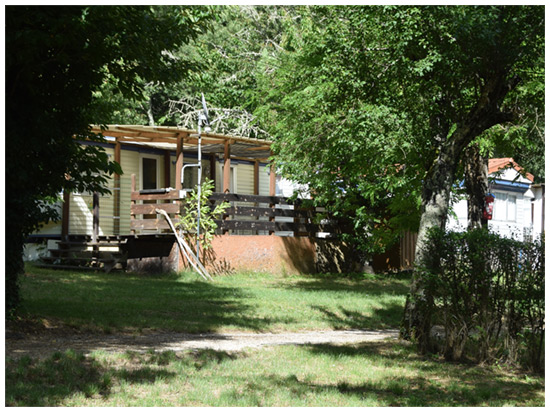 An Ardèche mobile home rental accommodated for all your comfort needs
Our 15 mobile homes (partly residential) are air-conditioned and set in a quiet atmosphere.
They offer modern comfort and ample space to be able to spend a successful holiday, all the while enjoying the healthy and refreshing air of the nearby forest.
Measuring a total surface area of 26m ², they offer 1 bedroom with a double bed, 1 bedroom with 2 single beds, 1 bathroom with a shower, 1 toilet, as well as 1 perfectly equipped kitchen area (microwave, dishwasher, fridge), with the kitchen being open to the living room(equipped with a TV).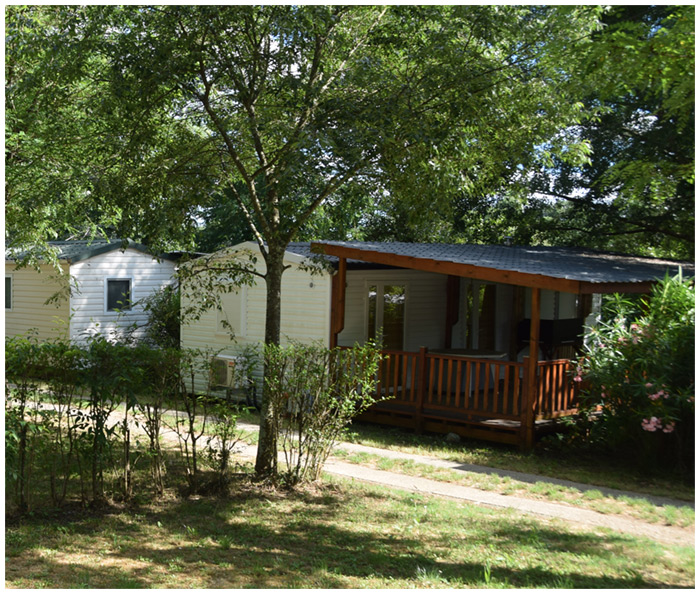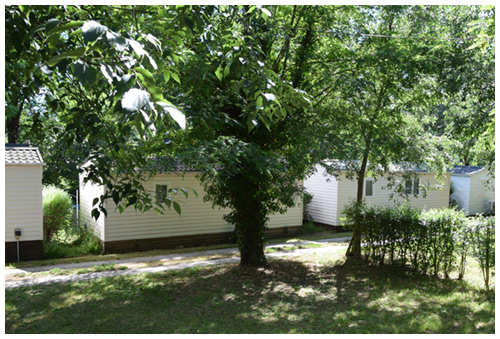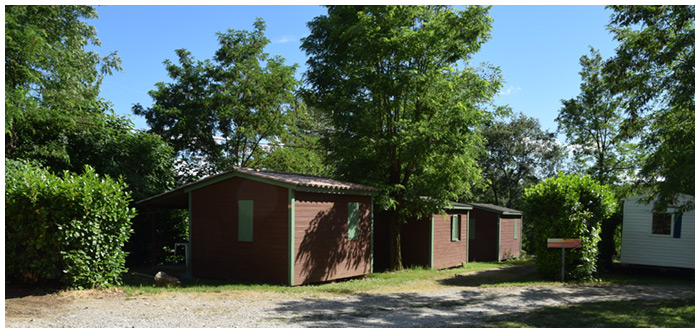 A large outdoor terrace allows you to make the most of the fresh air of the nearby forest, surrounded by the sound of the river in the distance.
This vacation rental in Ardèche is available weekly during the high season (July-August) or for overnight stays during the low season (April to September, except July/August).
Our mobile homes allow you to combine comfort and an experience of total change in scenery – all in a 100% nature-like and relaxing atmosphere.
It is the ideal solution for families and seniors looking for a good value holiday in Ardèche – all situated on a good-quality campsite.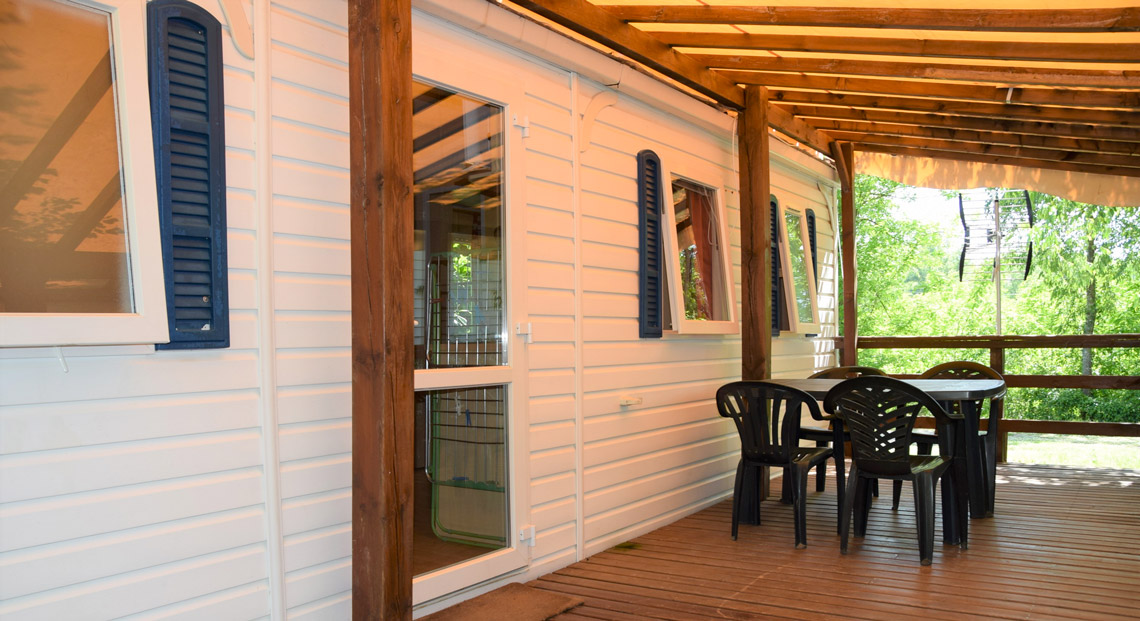 Rent a wooden chalet for a unique experience
For an even more authentic experience surrounded by greenery, we also offer 3 wooden chalets for vacation rental: all of them situated in shady patches, on the outskirts of the forest and next to the river.
With a total surface area of 22 m², they are spacious enough for 4 people to live in, with a perfectly equipped kitchen area (microwave, stovetop, etc.), 1 bedroom with a double bed, 1 space with a sofa bed, 1 dining area as well as a beautiful terrace that opens up to greenery and nature.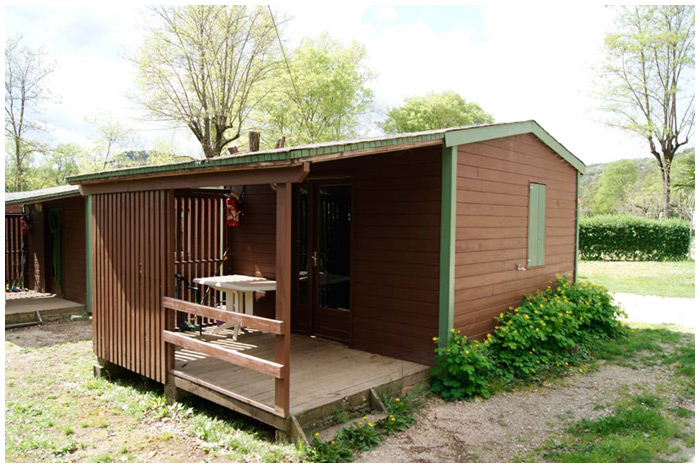 The warmth and smell of the wood immediately immerses you in a journey with nature that is relaxing and soothing – everything you need for a relaxing break away.
To maintain the camping spirit, sanitary facilities are available near the tent pitches area, a few dozen meters away. For food shopping, the campsite offers an on-site food shop, where you can buy all your goods at very reasonable prices.