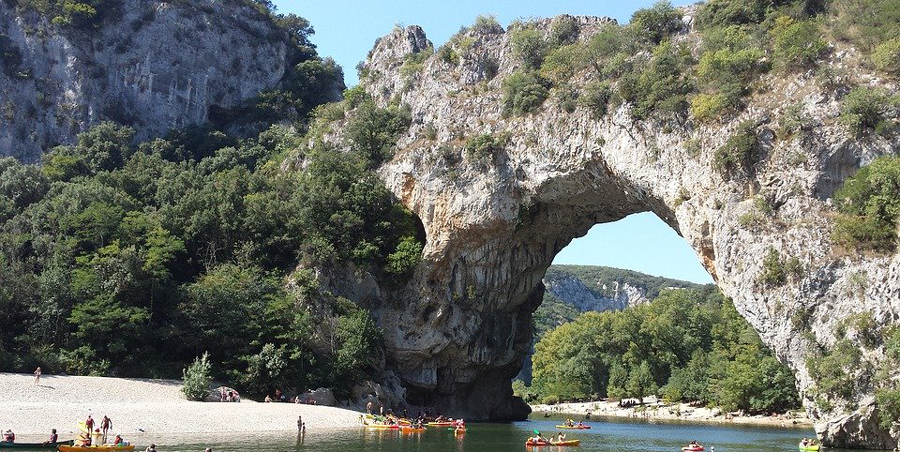 The Ardèche Gorges
An exceptional location: the nature reserve of the Ardèche Gorges and the Point d'Arc is home to more than 1000 species of animals and types of vegetation – all within a remarkable biodiversity. The panoramic route (a distance of 29km) gives you the opportunity, with its 11 designated viewpoints, to admire and take in the scenic and breath-taking views. Obviously take the time to explore the gorges by foot or on a canoe, even with the possibility of camping overnight where permitted. Adults and children will both return in bewilderment from their amazing sights.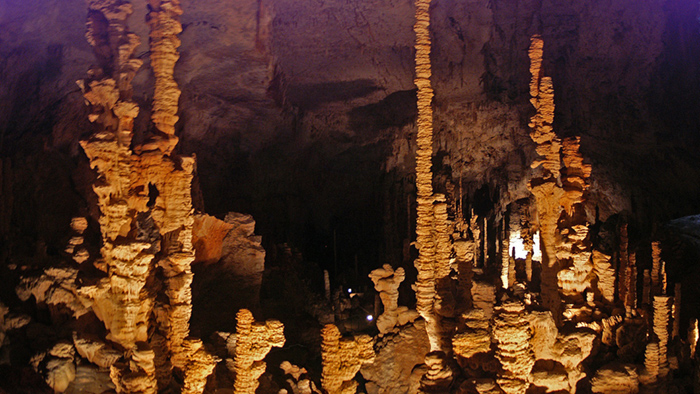 Natural Caves
The region is rich in caves, one of the most majestic of them all certainly being the Aven d'Orgnac which was discovered in 1935. A visit to this cave makes us look tiny compared to its gigantic size, faced with the beauties of nature. Stretching to a depth of 121 metres, you will be stunned by the incredibly delicate concretions, with a profusion of stalactites and stalagmites of gentle white hues and subtle red ochre gradients.
Some mineral formations such as the Pomme de Pin, have a height of up to 11m, situated in underground rooms that are as high as 30 metres. It is magnificent.
It is truly a rare, beautiful show of nature with it being one of the most beautiful caves in France. Although less spectacular, the grottes de la Cocalière, de La Madeleine and de Trabuc are equally all worth a small visit.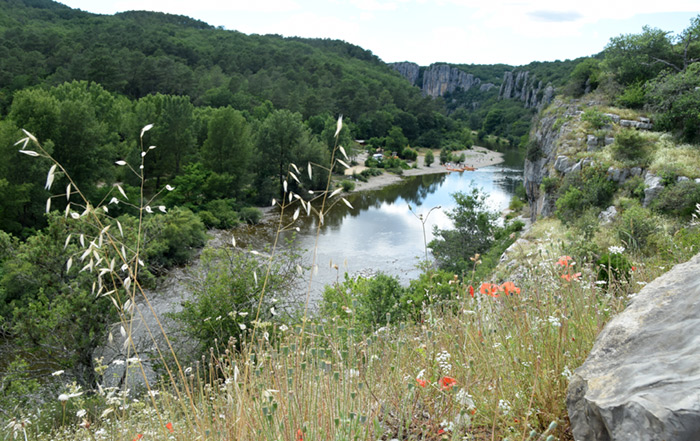 The Chassezac Gorges
Within very close proximity to the Chaulet campsite, the Chassezac Gorges and the splendid Paiolive wood are both a must see before you leave.
Mount Lozère and the Cévennes National Park
A little more of a distance to travel to, but easily accessible by car: Mount Lozère and the Cévennes National Park can both easily be the highlight of the day, being able to immerse yourself in one of the most beautiful regions of France. For those who are crazily passionate about the beauties of preserved nature, the view of Mount Lozère looking down on the Cévennes forest is a must.
For those who have the time, you also mustn't miss out on the incredible Prafrance bamboo garden which is situated in the heart of the Cévennes region. It is a location that will delight adults just as much as children.