Although located in Auvergne-Rhône-Alpes, the southern region of Ardèche is really similar to many aspects of the more Mediterranean landscapes, with its cliffs of white limestone. For holidays in France of a much more reasonable price, Ardèche offers blue sky, sun and remarkable landscapes, equally being home to some nature and cultural attractions that are known across the globe. Vanessa will be more than happy to share with you some of her favourite locations to visit.
The southern region of Ardèche – home to an exceptional cultural heritage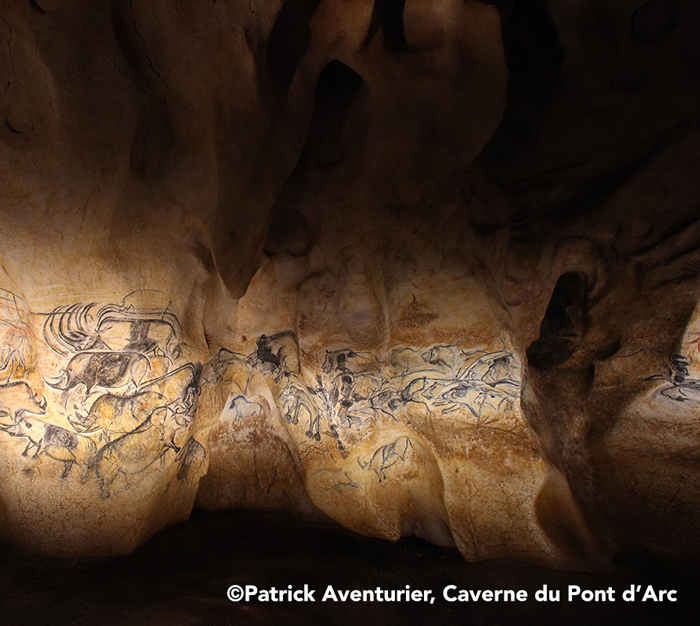 The Grotte Chauvet 2
A perfect reconstruction of the original Chauvet cave classified on the UNESCO list of world heritage: a visit to the 2nd Chauvet cave is a moving experience as you go through it, discovering artistic and visual paintings that are around 34,000 years old. It is an unforgettable experience, and a must, with interactive features and an engaging film to watch and understand how man became man: Chauvet 2 takes you back into the heart and history of our humanity.
Warning: even though we are an animal-friendly campsite, Grotte Chauvet 2 isn't so much: make sure you plan your visit to ensure you have made all necessary adjustments to take care of your animals!
Castles
To go on a journey to discover the main castles of the southern region of Ardèche means going back in time, from discovering Gothic and Medieval castles, buildings, and fortresses, to uncovering castles of a more Renaissance style.
The region is rich in all aspects – a true land of promise for lovers of history and national heritage.
The closest castles to our campsite which are available to visit are: The Château des Roure and its silk farm – uncover the history of how silk was and is still made (Labastide de Virac). The Château de Vogüé, The Château d'Aubenas and The Château of Portes which all have a long history in protecting a network of pilgrims called the Camino de Santiago. The castles of Bruget and Castrevieille (Jaujac), as well as the castle of Pin (Fabras) and those of Hautsegur and Ventadour (Meyras). Situated just 15 minutes from the campsite, you will also be able to discover the beautiful ruins of Banne Castle (16th century), with stables that have been remarkably preserved in a beautiful Roman-style fortress.
Villages
Scenic, a sense of mystery, lively and endearing: just some of the words to describe the villages in the southern region of Ardèche that will you leave sensing nothing but the real atmosphere of the region. You will enjoy strolling through the cobbled streets of its villages or even having a coffee, all the while being surrounded by the gentle sound of a flowing fountain.
Don't miss out on some of these great villages: The Vallon Pont d'Arc: a prehistoric village of which the beautiful natural arch that surrounds it looks like a canyon. Balazuc – a municipality just perched on the side of a cliff. Vogüé – listed as one of the most beautiful villages in France and home to a medieval castle. Labeaume – well known for its music festival and home to a number of different caves. The Roque-sur-Cèze – home to a truly Provençal fragrance. Ruoms – enter the village following a picturesque route throughout; a magnificent experience in itself. Naves – a village surrounded by stone walls with a romantic square in the centre. Banne – a medieval village known as the «village of character» or the Hameau des Buis: a village full of green landscape and a great experience for the kids to uncover.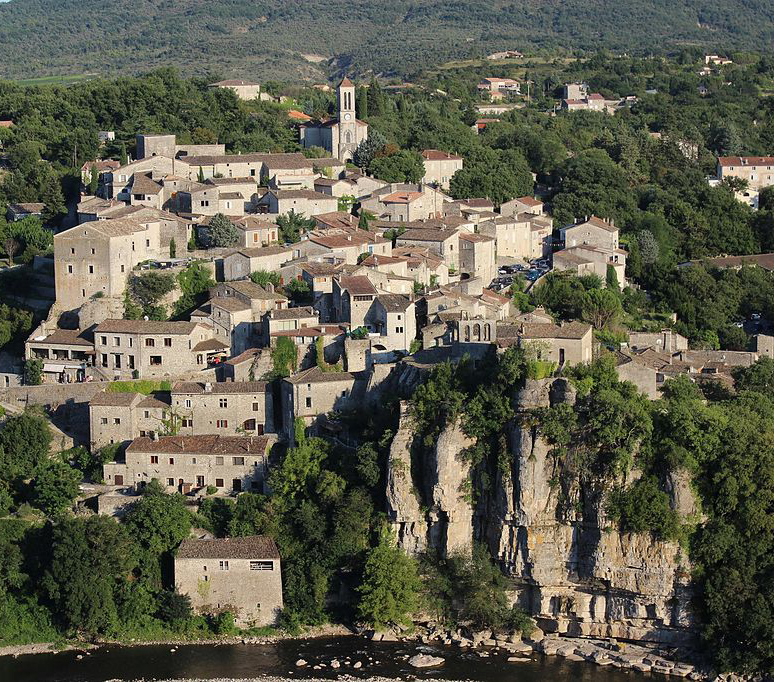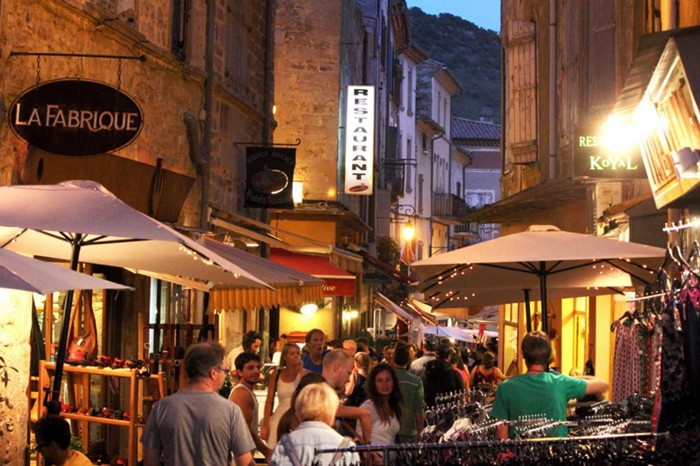 Markets
It is impossible to speak about Ardèche without talking about its gastronomical culture and heritage – discover a range of regional products in colourful markets that represent the true spirit and atmosphere of the south.
Going on a foodie adventure is not a sin but rather a discovery!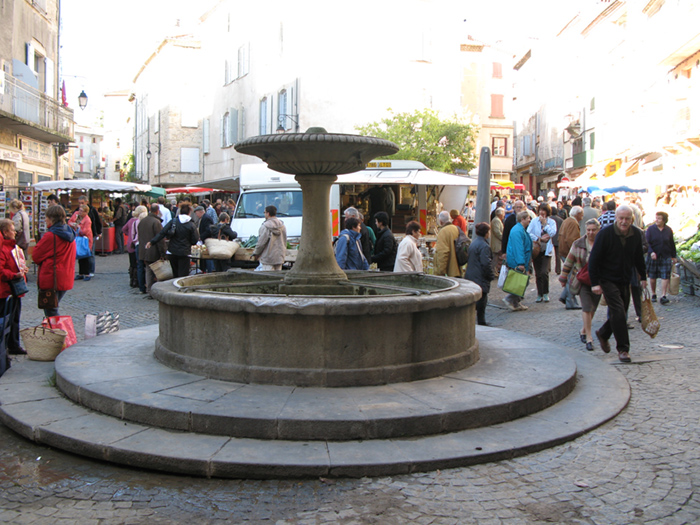 The Marché des Vans, de Vallon Pont d'Arc, de Ruoms and de Joyeuse will all give you the opportunity to discover products that are made in the region of Ardèche, as well as to try some local specialities: how could you possibly resist tasting regional products made from a range of ingredients such as chestnuts, blueberries or even the divine range of cold meats that belong to the region? How could you possibly not tempt yourself into trying some Picodon (a type of French cheese) or some Bugnes d'Annonay (French doughnuts)? And why not try out some of the sweets from nearby towns, such as the Montélimar nougat or products deriving from Drôme Provençal just nearby?