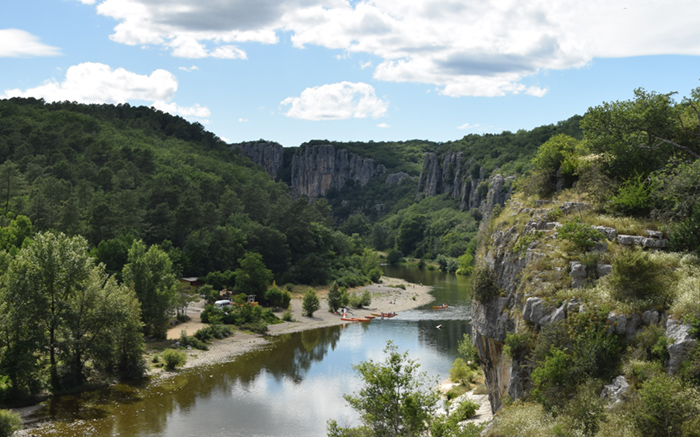 Swimming
Situated less than 100 meters from the Chassezac river, the campsite gives direct access to the beach, offering you the chance to sunbathe and swim in pure and refreshing waters: the river originates from the Lozère Mountains/Mounts, right in the heart of an eco-friendly and forestry zone where the protection of nature is valued highly and preserved.
The flow of the river allows you to fully enjoy without risk the tonic and regenerating effect of a real river, without it being polluted or having impurities.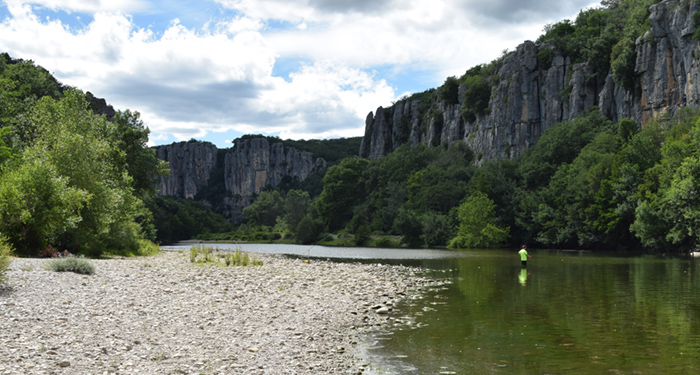 Fishing
Fishing enthusiasts will be able to enjoy the solitude of the banks and the sweetness of early morning to fish for river trout, brown trout (common trout) or minnow, offering them both a moment of unparalleled relaxation and a delicious meal to enjoy at the end. Those who are lucky enough, may even spot otters that come to cool off in the enveloping heat during the day – making this camping and fishing experience completely magical.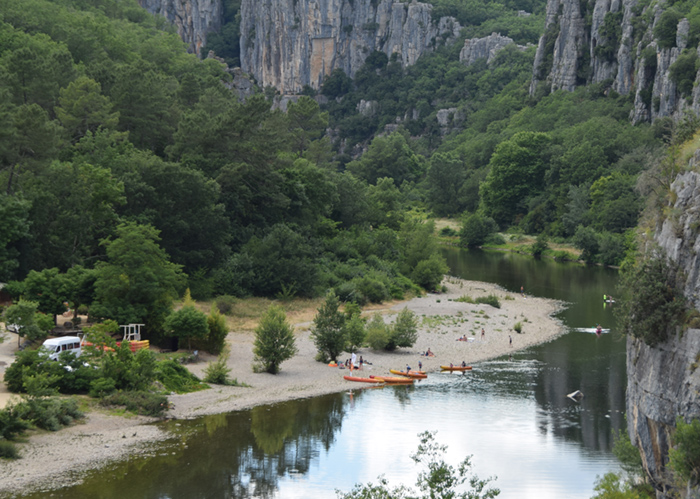 Water excursions
For those looking for a thrill or wanting to experience beautiful landscapes, we will be able to suggest several professional companies that rent within the immediate proximity (less than 100 meters) of the campsite – offering activities such as canoeing, kayaking, rando-rafting or paddling.
Descending the Ardèche Gorges by boat (accompanied or not) is an exceptional experience, being surrounded in a grandiose setting where you will be in total awe of the beauties of wild nature life. It is the perfect occasion for an unforgettable family outing, with the possibility of going for swims and picnics along the way in perfect compliance with safety rules.